Use our thorough list of metal fabrication manufacturers and suppliers in Metal Forming to examine and sort top metal fabrication manufacturers with previews of ads and detailed descriptions of each product. Any metal fabrication manufacturers can provide metal fabrication products and services to meet your companies specific qualifications. An easy connection to reach metal fabrication manufacturers through our fast request for quote form is provided as well. This source is right for you whether it's for cnc machining, aluminum fabricators, metal processes or any other metal stamping needs.
Companies Serving Near Metal Forming
Russellville, IN
|
765-435-3091
Metal Forming Industries is committed to service and quality, meeting customer requirements and exceeding expectations every time. We specialize in cold forming, precision machining, brazing and electrolytic nickel plating for a wide range of application. Contact us today for more detailed information. We would love to hear from you today!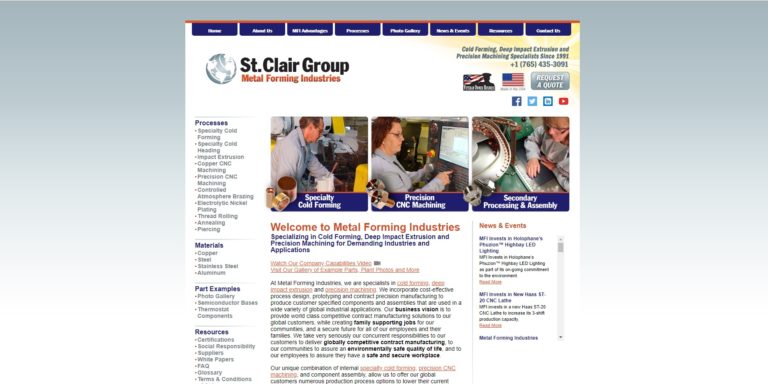 $$$