Use our thorough list of metal fabrication companies and suppliers in order to examine and sort top metal fabrication companies with previews of ads and detailed descriptions of each product. Any metal fabrication companies can provide metal fabrication products and services to meet your companies specific qualifications. An easy connection to reach metal fabrication companies through our fast request for quote form is provided as well. This source is right for you whether it's for cnc machining, aluminum fabricators, metal processes or any other metal stamping needs.
Boise, ID
|
208-639-0459
Since 1998, Critical Systems, Inc. has offered world class service in providing Gas Cabinet, Valve Manifold Boxes & Gas Abatement Systems (Gas Cabinets and Gas Scrubbers, etc.), and Orbital Welding Rental, Lease, Repair and Training Services related to process tool facilitation for Semiconductor, Biotech, Pharmaceutical and related industries. Please contact us for more information!
$$$
Coeur d'Alene, ID
|
208-665-2166
At IIT we provide high quality, prototype sheet metal, precision parts, and custom metal enclosures quickly. Any data type, even a hand drawn sketch, can produce quality quick turn precision parts and custom metal enclosures. Your time is of the essence, and at IIT not only do we promise affordable prototype sheet metal orders, we make it happen!
$$$
Companies Serving Near Idaho
Highland, IL
|
618-300-6016
The range of services Schantz Custom Fabrication offers provides a creative, precise, and efficient process to design and build custom fabricated parts to the strictest of tolerances. SCF is an engineering and design-focused company with the ability to problem-solve your custom parts using Autodesk Inventor and Fusion 360. With so many proficiencies and in-house capabilities, Schantz can provide a budget-friendly custom part or assembly with the promise of on-time delivery.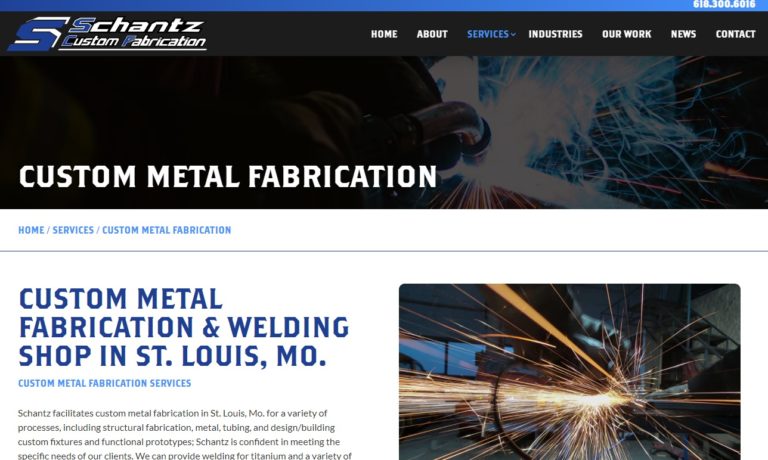 $$$